The year has barely begun but Rondo has been off to an incredible start lending a helping hand to charity partner Kids Under Cover wherever they can with the aim to reduce youth homelessness. If you'd like to know more about their work and how you can get involved, visit www.kuc.org.au
 Rondo Victoria/Tasmania Golf Classic
The Golf Classic was a great opportunity to raise awareness with Kerry Butcher from KUC joining the day as our guest speaker. Kerry was also the "eyes" at the "hole in one" 17th hole, making sure all is fair game. To make it even more special, every team has their photo taken at this hole with the KUC banner in tow.
After a long day, golfers Leigh Bomford, David Chudasko, Mike Turner and David Rodek cleaned up, winning the prestigious annual title and trophy.
Rondo and KUC would like thank all the event sponsors: Simon National Carriers, BlueScope Steel, USG Boral, BGC Plasterboard and Gyprock Trade. The VIC Golf Classic raised $1,926 for Kids Under Cover.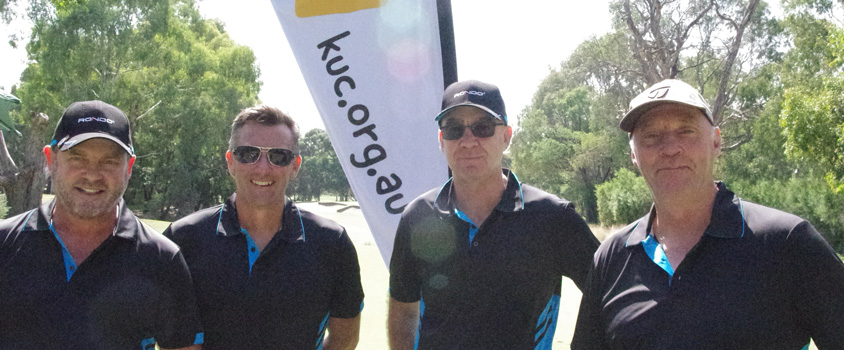 Adelaide Fringe Festival
Next up, we headed to South Australia for the Adelaide Fringe Festival where Rondo staff and customers volunteered at the Garden on March 5.
Kids Under Cover were the official charity partner for the day and volunteers took on the challenge of collecting gold coin donations from everyone attending.
The day raised $1000 which is enough to fully fund a KUC scholarship. A great effort by Rondo State Manager Ivar Spanovskis, Rondo Technical Sales Representative Graham Eldridge and customer Gary Powell from GMR Interiors who gave up their Sunday afternoon to help KUC make a difference.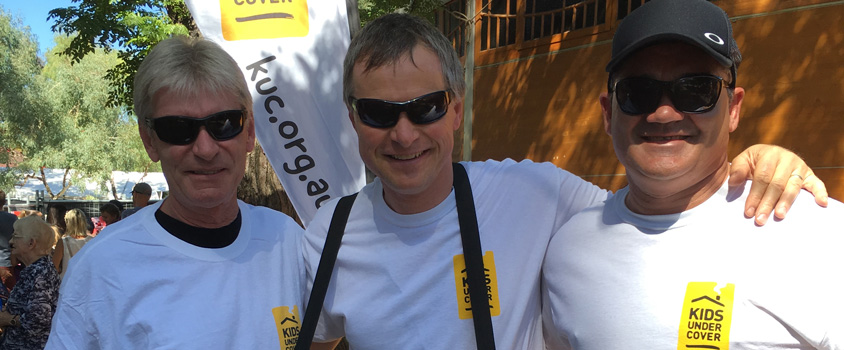 Cubby House Challenge
For the second year in a row we proudly sponsored the Kids Under Cover Cubby House Challenge. This incredible event brings together over 200 leading members of the Building and Construction industry with a shared interest in preventing youth homelessness.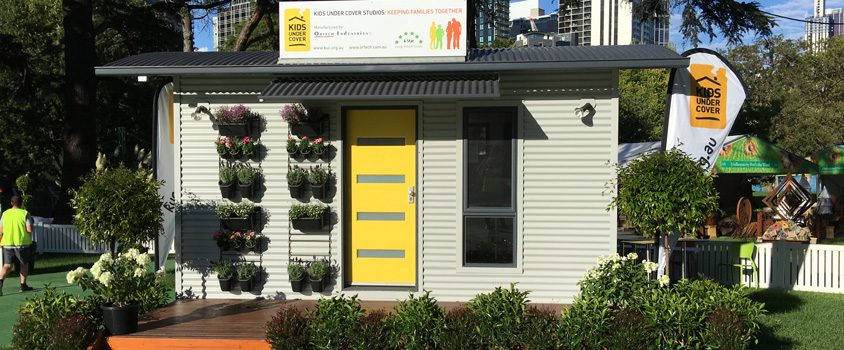 Five teams created the best cubby house they could possibly imagine. They were tasked with designing, building, decorating and donating dream cubbies which are exhibited in a village at the Melbourne International Flower and Garden Show at Carlton Gardens in Victoria. Australia's Best Cubby was awarded to Glowb by Playce and Agency of Sculpture, and this year the event raised over $162,500, smashing all previous records.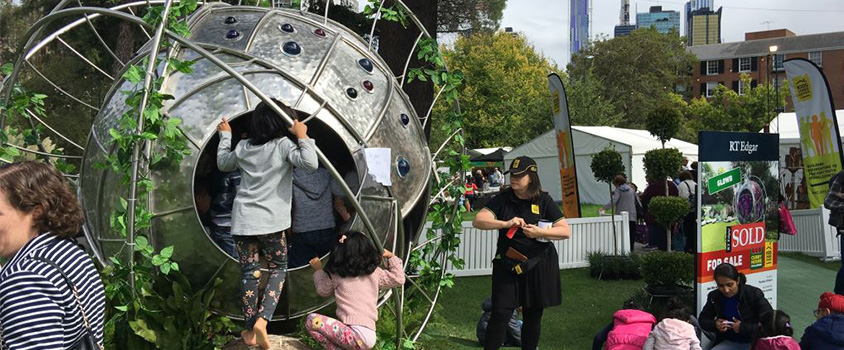 Rondo QLD Race Day
This year Rondo hosted a race day in QLD for KUC. Rondo was the main sponsor of the event held at the QLD Turf Club. Raising $22,500 with Rondo customers and suppliers, the day was a great success (even if we were worried that we would initially be washed out by the torrential rain that came before us!).
Mark Forbes did a fantastic job as the MC and led many great games throughout, including trivia, fashions on the field and Punters Club. Kerry Butcher from KUC presented to all attendees on KUC'S work and their history of involvement with Rondo.
It was an honour to present Kerry with the big cheque and we are sure the funds will be used well in continuing KUC's great work.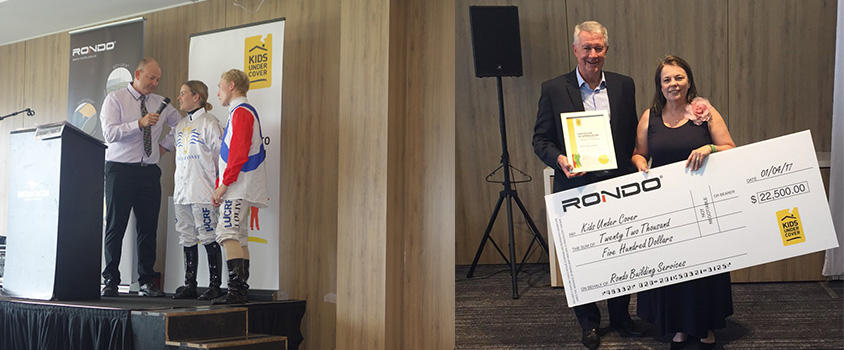 A big thank you to all who made the day possible, including:
CSR Gyprock
CSR Ceilector
CSR Cemintel

A1 Interiors

Auzline

Barry Hamilton & Sons Transport

North Australian Contracting

Wadsworth Contracting

Superior Wall & Ceilings Qld