OUR EXPERIENCE
We've always been at the forefront of developing innovative system solutions.
We were the first company in Australia to design and produce both Concealed and Exposed Grid Ceiling Systems which were ground-breaking innovations for the industry at that time.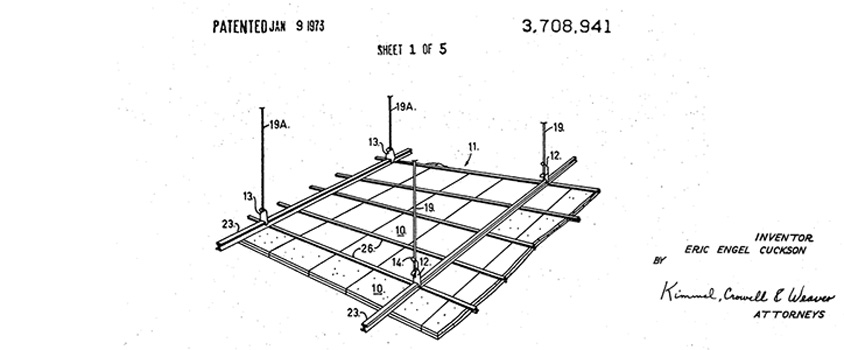 When we added a hem to our Wall Studs and Tracks, we became the first Australian manufacturer to deliver this innovation and offer safer handling on site. Our hemmed Stud and Track profile is still unrivalled to this day.
Our MAXIframe® External Wall Framing System was developed to offer a more efficient and cost effective design option than traditional methods and since its release, it has been used extensively in major projects such as Darling Harbour Live Sydney and Sunshine Coast University Hospital .
When we saw an increase in the demand of seismic requirements in both Australia and New Zealand, we were quick to develop innovative seismic solutions to meet market needs. We offer Seismic Designs for Walls and Ceilings , which can be tailored to suit each project's seismic requirements. Major projects which have benefited include the New Royal Adelaide Hospital and Gosford Hospital.
WE'VE DONE IT AGAIN...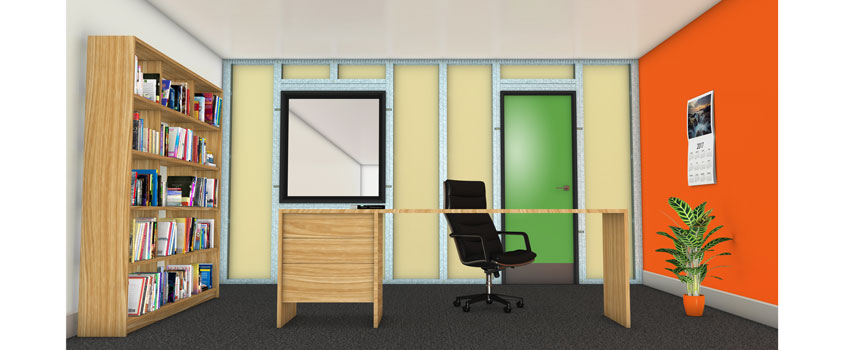 With over 50 years of experience successfully releasing innovative products to the industry, we're in the best position to deliver additional solutions to meet changing customer needs.
At the top of our agenda has been to develop solutions that speed up product installations on site and deliver both material and labour cost savings – our new Rondo DUPLEX Stud System® achieves exactly that.
There's no longer a need to box Steel Studs at door and glazing openings, you can simply use our DUPLEX Stud® instead. That's one DUPLEX Stud® which replaces two regular Steel Studs boxed together at internal openings. Less products to install means much faster installations and delivers the all-important labour cost savings.

In addition to its use at internal openings, our DUPLEX Stud can also be used as a wall stud for internal wall framing. It has a greater load capacity than standard Steel Studs and can therefore achieve higher walls before Noggings are required. Where standard Stud Walls which are lined both sides require Noggings past 4.4 metres, those using DUPLEX Stud can be constructed up to 6 metres before noggings are necessary.
Also, when higher walls need to be achieved, Steel Studs will often be installed at closer centres to reach the required heights. DUPLEX Stud can offer an alternative solution that doesn't involve reducing stud centres and therefore, less product needs to be installed.
For example; if you're using Rondo 112 Stud (64mm x 0.50bmt) and you have a wall lined both sides with 10mm plasterboard that needs to achieve a height of 3.9 metres, you'd need to install the Studs at 300mm centres or select another Stud. If you choose to use our Rondo DU64 (64mm DUPLEX Stud), you can space it at 600mm centres and achieve the required wall height. Greater spans with less products and quicker installations.
Partnered with the new DUPLEX Sill/Header Bracket and Universal Stud Bracket, together with our popular Slotted Deflection Head Track, the Rondo DUPLEX Stud System® is the perfect addition to the Rondo family of Wall Framing Systems .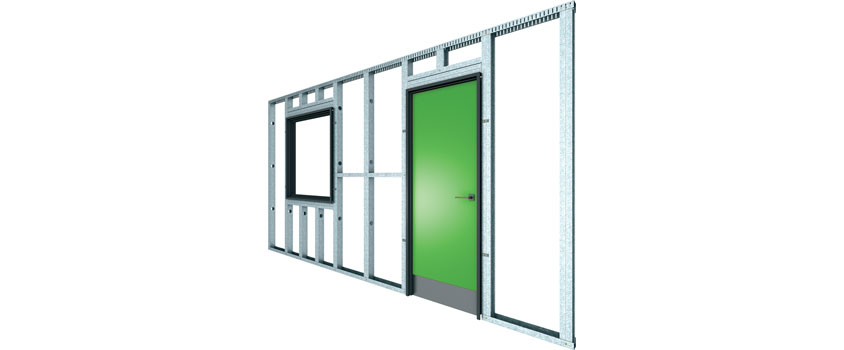 WANT TO KNOW MORE?
There's plenty of ways we can help you design and install our new DUPLEX Stud System® in your next project.
Download our Design Manual: It provides you with the DUPLEX Stud System components, section properties, typical applications details, installation details, wall height tables and design charts. Available now on the Rondo website.
Download our Whitepaper: 'The Rising Value of Innovation' Whitepaper which discusses the need for innovative solutions that speed up construction time and improve resources allocation, will be available on the Rondo website in September.
Watch our Video: We've developed a 3D animated video that shows you the installation of DUPLEX Stud, along with complementary components, and how it's an improvement on traditional internal framing methods. Watch it on the Rondo website from September.
Register for a Sales Presentation: If you're looking to use our DUPLEX Stud System on your next major project, you can register your interest in a presentation by our Technical and Specification Sales Team.
Speak with our Partners: We've given our Rondo Partner Network early access to DUPLEX Stud System resources so that they're ready to service your needs. Use the 'Where to Buy' section of our website to find one nearest to you.