EXPERT TECHNICAL DESIGN SUPPORT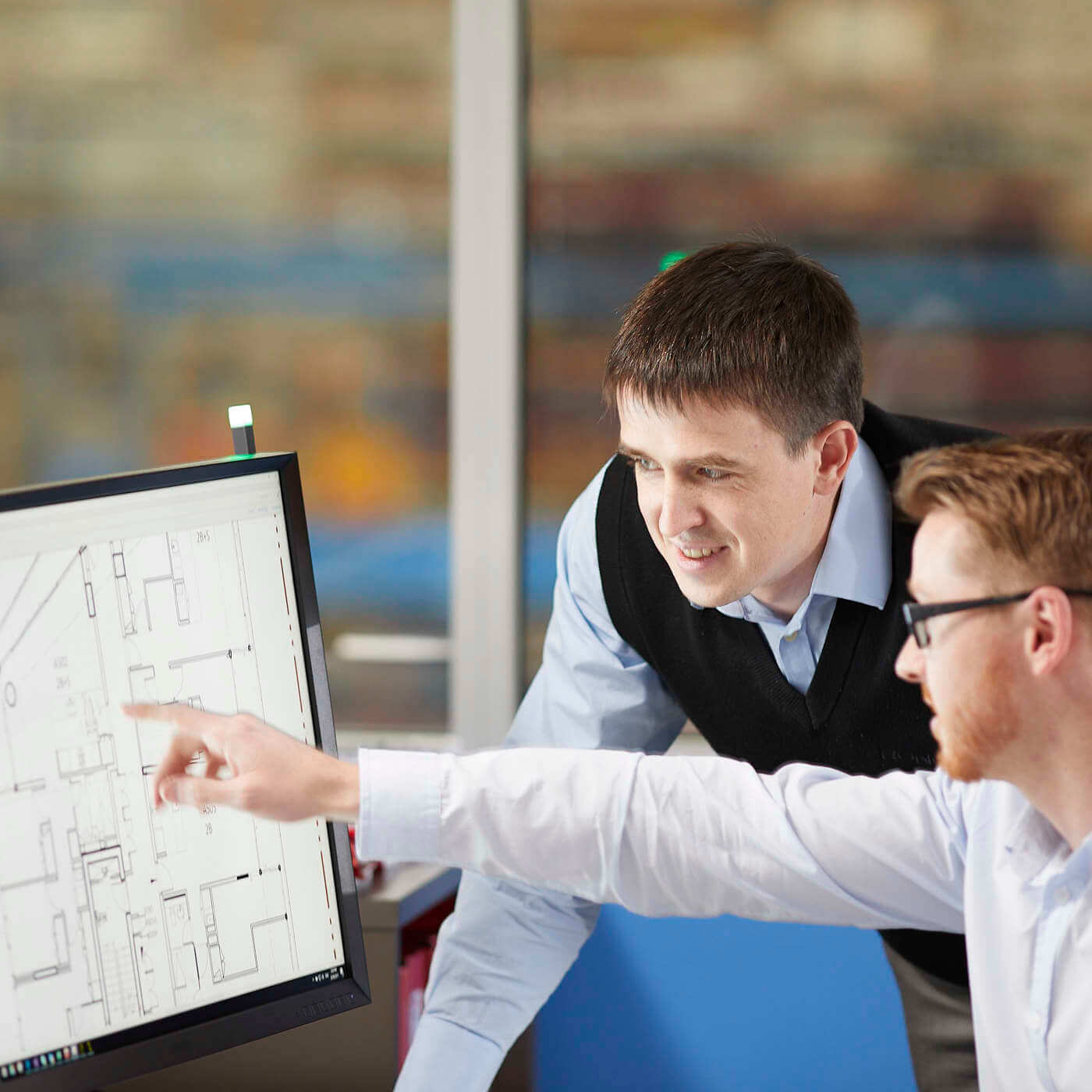 Get support
As a Rondo customer, you have access to the very best technical advice from our own technical sales and professional engineers, who offer a comprehensive design service to assist from beginning concepts all the way through to the building completion.
This complementary in-house design service can be utilised for all projects where Rondo products are specified. This offer extends to all our systems and products for any application, where we deem it suitable. 
Our team of Professional Engineers are not only experienced in cold formed steel design, but are also well trained in the use and application of Australian, New Zealand and International Standards as they apply to the Rondo systems and components. Rondo designs to the current Australian/New Zealand Standards, with all loading codes (AS/NZS 1170 series, including NZS 1170.5) and design codes (AS/NZS4600). On-line subscription to Standards Australia ensures we are up-to-date with all relevant Standards and regularly update our technical resources with any code changes. As a company, we also have regular interactions with fastener suppliers to ensure our designs are current and up to date. Design capacities for Rondo standard details are always confirmed with anchor suppliers, before detailing and documenting is complete.
Rondo also sits on a number of committees including the BD35 Standards Committee for the revision of AS/NZS2785 Suspended Ceiling code, the AWCI Executive Committee, which represents the Wall and Ceiling Industry within Australia and New Zealand and the AWCI Technical Committee, which provides support to the Wall and Ceiling Industry within Australia and New Zealand for all technical matters relating to the industry.
Our team of Professional Engineers are all fully qualified with a minimum Bachelor Degrees in Engineering so you can be confident in the designs Rondo provides. That's the level of support you have come to expect from Rondo, and this ensures your project is designed right the first time. We guarantee that our in-house Engineers have completed the appropriate Engineering qualifications to offer design advice.
Our Design Advice
We're dedicated to providing the best systems to our customers, providing solutions to achieve a vision in the most economical way possible. This is achieved through our professional engineering services and advice in the design of non-standard ceiling and wall framing systems where specific wind pressure or seismic design is to be accommodated for, as well as design assistance with difficult bulkhead construction or curved walls or ceilings. Similarly, assistance can be provided in situations where particular internal static pressures, lateral point loads, shelf loads, deflection or load bearing requirements must be catered for in walls and ceilings.
Such designs include but not limited to:
Acoustic Wall and Ceiling Systems
External Wall and Ceiling Systems
Load Bearing Walls
Non Load Bearing Walls
Fire-rated Wall and Ceiling Systems
Non Fire-rated Wall and Ceiling Systems
Seismic Wall and Ceiling Solutions
---
Our Design Solutions
SEISMIC DESIGN SUPPORT SERVICES
When it comes to Seismic Design, Rondo offers three solutions, aimed at building efficiency and adherence to design criteria and code requirements
RONDO SEISMIC CEILING DESIGN WIZARD
Our wizard swill give you the design details for the Rondo KEY-LOCK® Concealed Suspended Ceiling System and the nominated seismic loads and are available 24 hours a day via the Rondo website.
PRELIMINARY DESIGN
Complementary in-house design service by our team of profession engineers, for all projects when Rondo products and systems are specified. This service covers materials to be used, installation details, wind pressure, seismic capability and weight limits. Please allow 10-15 working days for completion.
FULLY CERTIFIED PS1-PS4
A fully certified PS1-PS4 design by an independent, external New Zealand Registered Engineer can also be arranged on request. Cost is based on design complexity, insurance and subsequently time required to complete the design and usually takes at least five to ten working days to complete.
Your Rondo Technical Representative will specify what information is required for each project for both a preliminary design or fully certified PS1-PS4.