Designing for Skyscrapers
It's no secret that our cities are becoming more and more populated and with this comes increased pressure to find, 'develop worthy' real-estate.
To help make the most of the land available, taller buildings have now become the norm in most cities around the world, the tallest of which is – the Skyscraper.
Rondo is frequently charged with designing buildings over 200m tall and as well as being safe and functional, Skyscrapers are also a very flexible and adaptable option.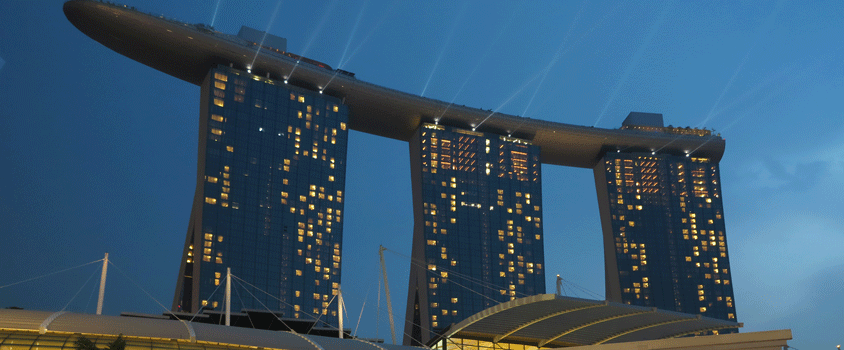 Why use Rondo systems for your next Skyscraper?
Lightweight
Skyscrapers are a good investment into the future due to their use of lightweight steel. Steel has an excellent strength to weight ratio and this leads to efficient and economical design, resulting in direct cost savings for you
       2. Flexible
Our products are designed to be flexible and adaptable. Lightweight enough that reinforcing beams is no longer needed in the floor slab. Meaning, the slabs can be picked up and moved wherever, whenever you like
        3. User friendly  
Change is just as inevitable in building life as it is in personal life and Skyscrapers are no exception. However, this doesn't mean it has to be difficult or unnecessarily expensive if you need to change something about the design in the future. Rondo have designed our products to be as cost effective as possible, with easy installation and just as easy uninstallation.
        4.Green 
By their very nature Skyscrapers fit well into the modern sustainability mantra with a very efficient footprint to size ratio, becoming more energy efficient with each passing year.
Design Support for Skyscrapers
Rondo does far more than simply design and manufacture systems. We recognise that individual projects require an individual design, and this hasn't been truer with Skyscraper design and build.
That's why at Rondo we also provide engineering services for Architects, Designers and Specifiers on the full range of our systems as well as suite of tools and resources that will assist during the specification and tender project stages.
Can't get enough?
There are many more factors that are essential for Architects to be aware of when attempting to design a Skyscraper including:
         Wind loading
         Seismic
         Refurbishment
         Sustainability and the Environment
If you would like to know more on anything you have read so far including how our Design Support features can help you build your next Skyscraper, download a free copy of our Skyscrapers Brochure today.