Introducing the new Rondo 562 Universal Bracket


We've all heard of the Swiss Army Knife – a famous invention that allows you to conveniently access multiple tools on the go, while fitting snuggly in your pocket.
Similarly, Rondo have developed a new bracket. Named the 562 Universal Bracket, it can be used in multiple installations so you have less products to carry when getting the job done.
The overall concept for the Rondo 562 Bracket was for it to be just that, a universal bracket. Working with 64, 76 & 92mm standard Internal Steel Stud Wall Framing, the 48mm wide ribbed and pre-drilled 75 x 40mm Angle Bracket (10 pre-drilled holes and slots to be exact) is made from 2mm (nom) G2 Z275 Galvabond steel and available in stock packs of 50.
What's more, Rondo 562 Universal also works perfectly with our new DUPLEX Stud® Internal Door, Wall & Glazing System.
What more could you ask for in a bracket?
The Universal Bracket has been specifically designed to fulfil several primary functions.
Four, to be specific.
Top and bottom fixing for door jamb studs when additional support is required.
To support framing of internal glazing.
Securing bulkhead framing
Mounting bracing struts to structures
For more complex design details, download our technical guide here…
Buying one product for a variety of uses means you save time by limiting the unnecessary effort that comes from fiddling with different brackets for various installations on site, making your job easier and minimising wastage.
Partnering with the Rondo DUPLEX Stud® System, the Rondo 562 Universal Bracket incorporates both top and bottom fixing where structurally necessary.
Because as you know (and even if you don't), the new DUPLEX Stud® System is perfect for door openings and glazing in internal wall framing applications, where you would typically need to install a boxed stud configuration.
All in all, the Rondo 562 means much quicker installations, delivering you with the all-important labour cost savings.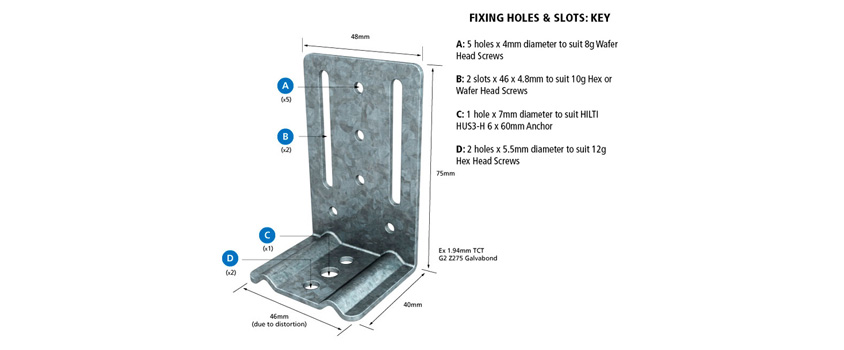 So, get in to your nearest Rondo Network Partner today to see the 562's universal versatility for yourself or to find out more about our DUPLEX Stud System®.