The results are in - when it comes to selecting a Nogging for your internal or external wall framing, you can't go past the Rondo range.
With the best Nogging solutions on the market today and each one designed to suit a specific application, we bet you'll find what you're looking for.
Whether you're looking for Noggings that can be fitted during or after installation of Wall Studs, the Rondo range gives you options for both.
With this in mind, it's time to introduce our two newest Noggings:
      SNAP-LOCK Nogging®
      FAST FIX Nogging®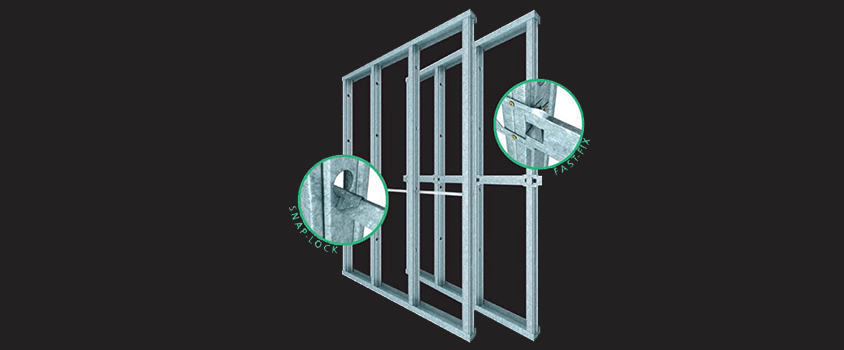 Both these Noggings can be fixed after the Stud & Track Framing has been installed, making installations quicker and reducing in labour costs. What more could you ask for?
Here is a list of just some of SNAP-LOCK's advantages:
The SNAP-LOCK Nogging® designed spacer bar, which is specifically created for use with Rondo Light Gauge Studs (0.50 & 0.55bmt)
Its shape is a perfect match for installing into the bell-mouthed service hole in Rondo Light Gauge Studs
SNAP-LOCK Nogging® simply clicks into the service holes on lightweight wall framing
Produced in sizes to suit 300, 400, 450, 600mm Stud centres
It comes with handy installation details that you can

find here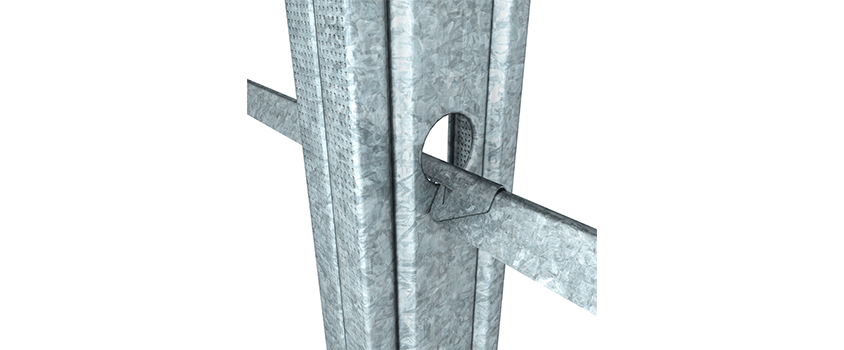 Likewise, you'll find FAST-FIX is a great addition because:
Suits any Stud size and all typical stud applications, whether it's single, boxed, back to back and staggered stud configurations
Can be used with both Rondo QUIETSTUD® and DUPLEX Stud profiles
FAST-FIX Nogging® can be face-fixed or installed using the braced bent-out tabs to screw to the stud webs
Produced in sizes to 300, 400, 450 and 600mm Stud centres
You can work out how to install it by

clicking here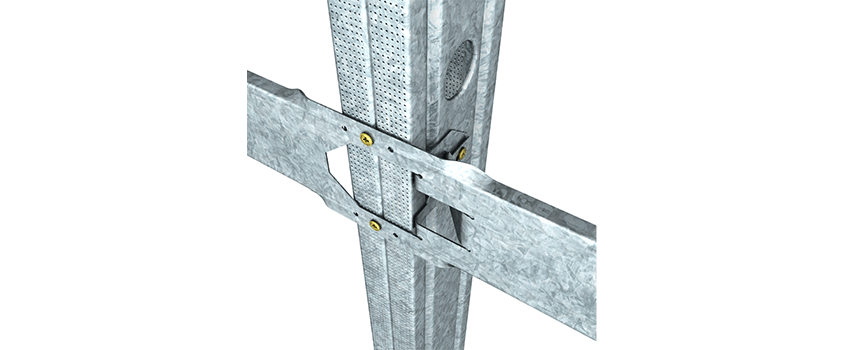 These two new Noggings will add to the three versions Rondo already offer:
First, the Continuous Nogging Track – this popular choice can be fitted to the Stud framing in one length, or individual Noggings can be cut from the Track. This Nogging Track can be produced in 0.70bmt to suit all Stud sizes, except 150mm Studs, which are produced in 0.75bmt for additional support.
Second, the Double Punch Nogging Track – this Nogging is utilised for more complex situations, where a back to back stud set out is required or where our innovative MAXIjamb or DUPLEX Stud is being used. While similar to the standard Nogging Track, the Double Punch has a much larger punch out to fit the wider Stud arrangement, which replaces the need to cut and notch Standard Nogging Track. Therefore, reducing time spent on site (and that's got to be a good thing).
Lastly, Continuous Nogging Bracket – where ply or timber Noggings are required, such as to support heavy cupboards and flat screen TVs, the Rondo Continuous Nogging Bracket can be utilised.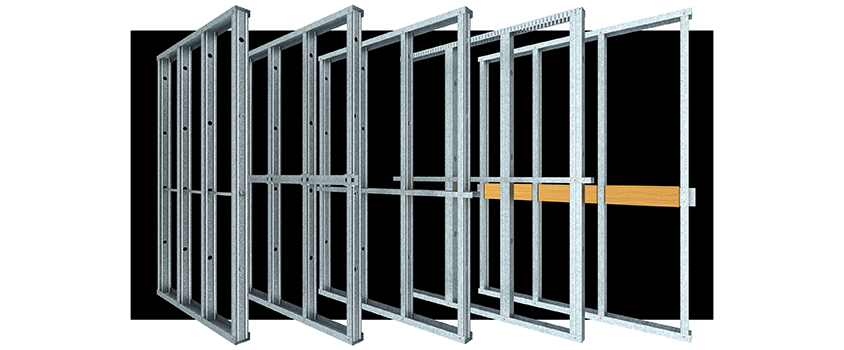 And…if you'd like more information on our Noggings, be sure to get your hands on our recently released Rondo Nogging Systems Design Manual which covers all our Nogging solutions and their applications. Click here to download.
So, if you want to make your work life easier and you want a quick, clever design and functionality – find out more about how our Noggings can help you, by clicking here.